---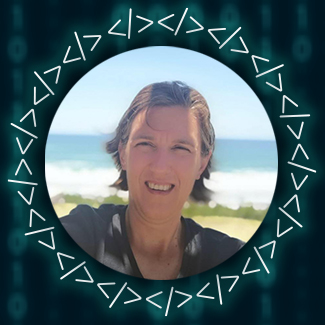 It's hard to believe, but this year marks the 50th anniversary of the first cyber breach. It was back in 1971 that the tiny number of users of the ARPNET (the original term for the Internet) were shocked when the following message appeared on their computer screens: "I'm the creeper, catch me if you can". 'The Creeper Virus', as it became known, spread its 'creepy' message to other computer screens by replicating itself.  But this was all pretty harmless when compared to cyber attacks of today. Over the last 25 years it's become a billion dollar business of organised crime on a global scale. As a result cyber security is as necessary to us all as the internet, computers, systems and devices it protects.
Organisations such as the UK Safer Internet Centre, NCSC and the IWF provide resources for people of all ages to find out how to mitigate risk, though according to a 2021 Ipsos MORI Poll there is still a very large number of UK businesses who lack staff with the technical skills needed to manage their cyber security. Thankfully Nominet benefits from the capabilities and experience of Estee Van der Walt, who is Architecture Lead at Nominet Cyber.
"We need more people in the world to work in cyber security," Estee begins, "and there is definitely more room for women. There are particular attributes you are going to need if you are considering a career in this field: curiosity, tenacity and a real interest in the detail are some. Individuals who never give up trying to find the answers are perfect, and I have noticed women fall easily into this category. We have naturally inquisitive minds, which suits many of the roles cyber security has to offer!" It's also important to be incredibly determined, she says, as there is a lot of testing, trying and failing before being able to figure out how something is working, how attackers are doing, what they are doing, and defining ways to stop them.
Estee, who is originally from South Africa, became interested in IT from the age of 11 when she wrote her first computer programme. Like many others in this field, it started with coding, and she knew from that moment that she loved computer science. Much later on, Estee decided to push her career towards cyber security through a PhD in 'Identity Deception Detection on Social Media Networks' and also through roles in which she was exposed to these attacks first hand – for example, in the financial world where fraud and revenue leakage were some of the consequences she had to help mitigate.
At the heart of what she does is designing systems that help protect people from cyber attacks. As Estee herself says, it is the sense of "making a positive impact on humanity and the world around me" that gives her the greatest job satisfaction. "There is the enriching feeling of making a positive difference to the world in which we live in the work I do, improving people's lives on and offline through their digital experience. And if you ask me about the future of cyber security, I would say it's a continual arms race, we are always trying to plug the holes the attackers are finding and exploiting."
Left unchecked, so Estee believes, cyber criminals have it easy. "It can be extremely lucrative for the attackers, and they also go to a lot of effort to make it difficult to be detected. Business attacks are a worldwide problem, and often hit the headlines, but they attack individual people too. The individuals they are targeting are often the most vulnerable in our society, either with limited IT skills, the elderly, or people who are simply unaware of all the scams out there. Many of the attackers are not even that sophisticated and it's more game of numbers. The more people they target, the more successful their campaigns could become. For example, when I worked at Facebook, which has just under 3 billion monthly active users*, we roughly calculated that if just 0.5% of them came under some form of cyber attack, and only 1% of those take the bait, that equates to around 1.5 million people whose accounts are being affected. We all, as individuals, young and old, have a responsibility to educate ourselves about the harms and how to minimise the risks. Cyber security is important. And it's going to become a lot more important in the future."
As Estee's career has grown, and she has become more specialist in her field, the opportunities ahead are many and varied. "I have worked in the industry for a long time now, and so I have developed a lot of knowledge about a lot of things. I always knew this would give me a sense of purpose, but one thing I have also come to enjoy immensely is strategising. I have no regrets about the path I have taken so far – except that I wish I had known 25 years ago what we know now about cyber security! The expansion of knowledge is breath taking."
To find out more about how to develop a career in tech and cyber security, here are some useful resources:
Nominet careers page
Find out about careers at Nominet and search current job postings.
Visit the website to read more.
The UK Safer Internet Centre contributes to the Better Internet for Kids (BIK) core service platform to share resources, services, advice and information about a better internet to the general public
Helping to make the UK the safest place to live and work online.
Upskill or reskill in digital. A host of resources are available here if you want to gain news skills with flexible digital courses, skills bootcamps, ways to build tech skills and help fast-tracking to an interview for a job.
01 Founders offers free-to-access coding school – no prior qualifications needed, just an aptitude and a great attitude – with a job guarantee at the end.