---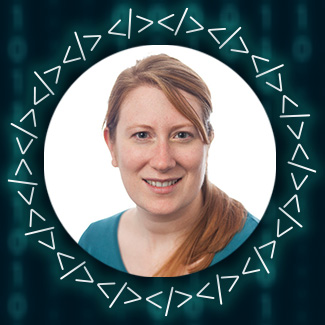 On face value, the current statistics for women working in the tech industry in the UK don't paint a rosy picture and according to Women in Technology female representation in the tech sector, which was already low at just 19%, has now stalled. There are many possible reasons for this, from girls not being drawn to STEM subjects at school and not seeking careers in this industry, to issues around discrimination and the gender pay gap when they do. Which is why it's so important that women who are enjoying success in tech careers talk about their experience and become instrumental in leading the way for the next generation.
Rachel Wilkinson is the perfect example of a woman who is not surviving but thriving in tech, working as a Product Manager at the Scouts where her job is to bring together a major digital transformation programme. A Product Manager acts as the focal person throughout the lifecycle of a software (or hardware) product, and the platform Rachel and her team are bringing to life at the moment will ensure the 153,000 Scouts volunteers get access to the right training and support they need to work with young people and help them gain Skills for Life.
For Rachel, who cannot see herself ever moving away from a job in the charity sector, the work she does at the Scouts gives her complete job satisfaction; there has not been a single day, she says, when she has gone to work with a sense of dread. Quite the reverse.
"I am a problem solver at heart," she confesses, "and I just love a good puzzle – so for me working in tech is about finding those pieces and making them work to help others. The project I am working on now at the Scouts ticks all those boxes."
Rachel and her team identified that there was an urgent need to address the digitals skills and capabilities of its volunteer community and to provide access to digital help, support, education and training to them where it was needed. As the world has moved online, so has the Scouts, and its army of volunteers is now required to devise, organise and sometimes even lead so many of its section's group meetings online. This leaves some volunteers who are without the right digital skills lagging behind, which is why the transformation Rachel is spearheading, supported by grant funding from Nominet, will help to ensure those that need support are brought up to date with their digital skills. The new platform will also provide them with all the tools and resources they need to keep on top of their digital skills going forward, and to continue welcoming people of all backgrounds, beliefs and genders to join in with the wonderful work of the Scouts, wherever they are in the world.
"It's never about making money, or lining people's pockets," Rachel emphasises, "it's about having a sense of purpose, and I can really see the impact of my own work every day, supporting young people. I don't really have much of an opportunity in my everyday life outside work to make a difference in the world, but this job gives me enormous scope to do that, which is fantastic."
Rachel's route to becoming Product Manager was as a natural progression and promotion through the organisation which she first joined as a volunteer advisor in her early 20s in 2012. But everyone's route is different, and a good Product Manager could come from almost any background.
"A really ideal fit is someone who comes with a strong level of technical proficiency – such as a former software engineer or computer science scholar – or they may have a more business focused background such as customer support, project management or marketing/comms. They would also need to be able to sink their teeth into all the other parts of the product strategy and form close working relationships with stakeholders inside and outside an organisation. Those who enjoy a sense of ownership and seeing something through to the end would also be good in this job." advises Rachel.
"All sorts of tech-minded people have the right skills and attitude to do what I do, but the desire to influence the direction of a project is crucial, rather than just being responsible for one specific part. And in terms of working for a charity organisation like me, perhaps the willingness to work with a different sense of purpose, helping to draw the roadmap and shape the way ahead to make positive change happen, is important too."
Ultimately Rachel will not only be creating something useful for the Scouts through her work, but crafting a product that will be useful to the worldwide voluntary sector as a whole for the future, which is undeniably a satisfying career choice for Rachel, but also a great way to make a positive difference in the world.
To find out more about how to develop a career in tech, here are some useful resources:
A podcast series to help you find what role might be right for you, break down the skills required, and help you gain them at your own pace.
Upskill or reskill in digital. A host of resources are available here if you want to gain news skills with flexible digital courses, skills bootcamps, ways to build tech skills and help fast-tracking to an interview for a job.
01 Founders offers free-to-access coding school – no prior qualifications needed, just an aptitude and a great attitude – with a job guarantee at the end.
Delivery skills for life for young people.
Nominet careers page
Find out about careers at Nominet and search current job postings.