---
With Rachel Wilkinson, Product Manager, Scouts Organisation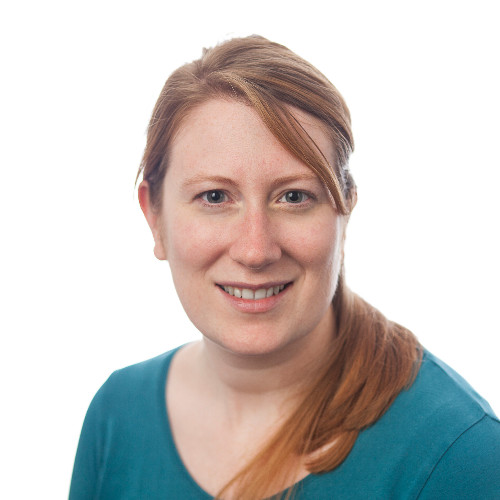 The Scouts, still going strong after 112 years, is known for bringing together young people from different backgrounds and walks of life to make friends and learn new skills. But how does this incredible movement, which started as a social experiment in a camp-out on Brownsea Island near Poole in Dorset back in 1907, continue to attract today's young people in an age that's defined by more social media than social responsibility, and more passion for Tik Tok than a game of tag? The answer is digitalisation.
Meet Rachel Wilkinson. Rachel is the first ever Product Manager at the Scout Organisation, and one of the team leading an internal digital transformation, supported by grant funding from Nominet, that will help to ensure the right kind of digital growth and evolution happens today so the Scouts can keep on welcoming people of all backgrounds, beliefs and genders tomorrow and for the future.
"I moved to join the Transformation Team here two years ago", explains Rachel, who had already been working for the Scouts for almost a decade, "with a mission to make a difference and create change. Even before the Covid-19 Pandemic, and the worldwide push into the online world happened, we identified that there was a real need to address the digital skills and capabilities of our volunteer community and provide access to help, support, education and training where it was needed."
The Scouts currently has around 153,000 volunteers support young people gain Skills for Life. This can include social events, outdoor activities, camping and expeditions. However, the increasing challenge for some of the volunteers is that the planning and preparation for session delivery have moved online – and those who don't have the required digital skills are being left behind.
"There is a huge range of digital skills levels among our volunteers. There are people who are at the top of their game from a tech perspective, but also a fair number of people who don't have a mobile phone. We need to be able to give them all the same level of ability to plan and deliver programmes using online resources, keep records up to date, get help with essential admin, and build the online community which connects our volunteers wherever they are in the world."
In their pre-programme research, Rachel and her team found there was online help available with digital training and support, but it was mostly relevant to either work or home life. There was not very much information on skills a volunteer needs to work with the uniformed youth sector, or helping those young people gain those Skills for Life.
Rachel explains: "If you sign up to become a volunteer on a youth programme, or with a charity or organisation that supports young people, you very often need to have quite specific digital skills. We started to work out a way to fill the gap by working on a digital skills framework for volunteers. This was back in 2019. And then of course Covid accelerated things quite a bit, and we have needed to step things up.
That's why we are funding this differently, as a product rather than a programme. Defining it as a product means we are funding the whole experience, from development, through launch, into the user experience. We will be the voice, champion and cheer leader for the end user – our volunteers. This is the big shift in the technology funding space, to be involved beyond the point where a project manager would cut off and move on to another project. And this is an even more recent and significant change in the charity sector. Yes, it will be a slower burn to see the full results of what we have set out to achieve but, ultimately, we will not only be creating something useful for the Scouts, but useful to the worldwide voluntary sector as a whole going forward."
Plans are afoot for a pilot scheme in the UK over the summer and autumn months, and the timelines and plans to amplify the product will develop from there. Nominet will be following up on progress early in 2022.
There are many well-known Scout sayings one could use here about Rachel and her team's work to help and support people become as well-equipped as they need to be for life as a volunteer in the digital age – 'If you see the need, take the lead', or 'Don't just be good, do good'. But perhaps the best one of all is simply: 'Be prepared'!
Learn more about the Scouts Organisation Scouts
The third annual 'Digital Skills Index 2021' compiled by Ipso Mori for Lloyds Bank – the benchmark for digital skills needed for life and work in the UK – is accessible here: UK Consumer Digital Index 2021 | Lloyds Bank